Want to work with me?
Ready to SKIP THE TIME IT TAKES to overcome your fears and learn video and course creation on your own? 
Let me SHOW YOU THE RIGHT WAY that instills you with CONFIDENCE, BUILDS TRUST, gets your message out to your IDEAL AUDIENCE, and ultimately INCREASES YOUR SALES.
Check out the online or face-to-face options below.
Freedom to SUCCEED with video
In this on-demand workshop you will eliminate your blocks around creating & using video .... FOR GOOD!
If you're a Solopreneur or Coach who has been hesitant to start using video, afraid of putting yourself on camera/on social media, or has tried and are not seeing the results you want, this workshop is for you!
SIGN ME UP!
Reels to Results
This Bootcamp you'll learn how to 10X YOUR REACH & ENGAGEMENT on Instagram using Reels... without dancing or pointing!
Join the waitlist and be the first to know about...
JOIN the notification list NOW
Easy Video Course Creation Membership
Ready to generate MORE INCOME and FREEDOM with an online course? 

This is the clear path to EASILY creating, launching & selling your PROFITABLE online course, again and again!... Without the overwhelm & confusion 🚀 
ENROLL today!
Map out your first, or next, 5-figure online course
Don't want the whole course creation training above and just want to make sure you create a course that will sell?
Your instant access to pitch-free training that get results.
This 5-part online course creation training takes your idea and turns it into a completely mapped out course, ready for you to create and launch in just 4 days.
YES Please!
1-1 COACHING
Sometimes you need to work on 1-1 on specific issues to get results. 
This could be: 
mindset/fears around creating and using video
video creation
video strategy
course creation strategy
Find a time in my calendar using the link below to set up a quick initial chat about what you want to achieve, and if I'm a right fit for you we'll take it from there.
Schedule your time with me now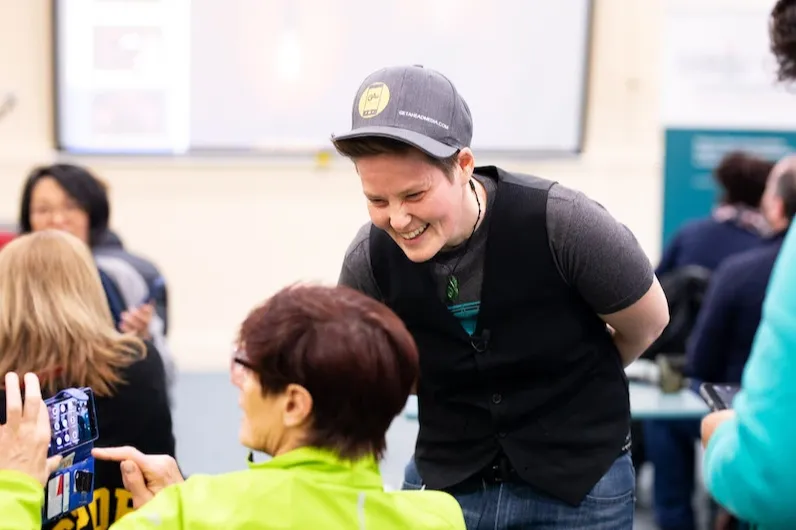 IN PERSON Smartphone Course
If you're in New Zealand and you or your team would like to work with me in-person to learn how to use your smartphone to create videos and use them in communications and marketing I'm available to come to your place of business. 
You can see more details for this on my agency website: Get Ahead Media. 
Go to Get Ahead Media page for more details
By clicking this button above ☝️ you can schedule a quick 15 min chat with me! If I'm a right fit for you we can go from there.